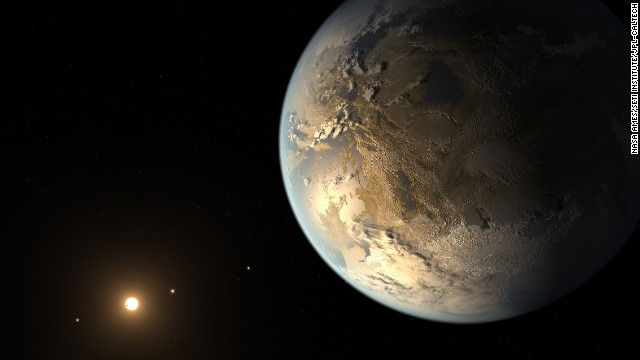 I have said years ago there are billions of planets just like earth, so similar that if a person from earth were placed on anyone of those planets they would not know it wasn't earth. Unless it had more than one sun. Humans are not unique in any way, shape or form, put that in your pipe evolutionists. Nevertheless, there are billions of planets that are far different from earth and earth's present life forms. Life forms that are far superior and would not mix well with humans, humans who are used to believing they are the dominant force on earth if not the whole universe.
Lou
updated 10:37 AM EDT, Tue July 15, 2014 
(CNN)
-- Scientists looking for signs of life in the universe -- as well as another planet like our own -- are a lot closer to their goal than people realize.