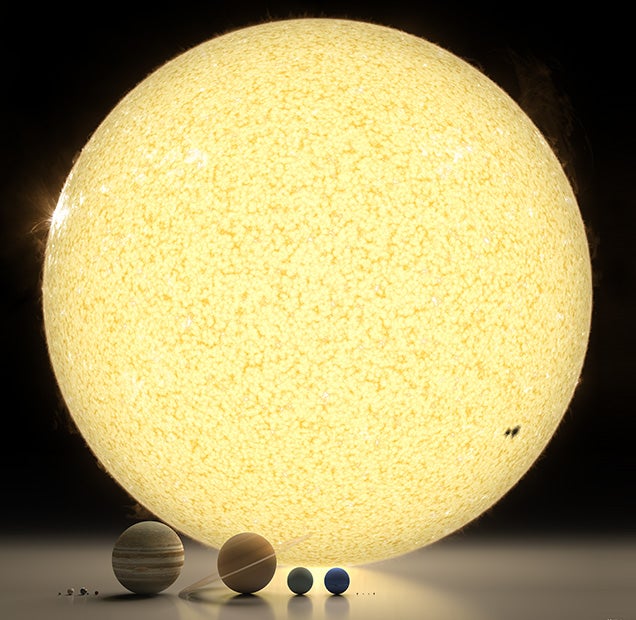 The planets above are but a fraction of what the sun has spit out during sun flares (over the course of the sun's existence). Most of the sun's spittle is in the outer reaches of the solar system, and beyond it. Much more is within the solar system, waiting to be discovered. Only a fraction ever will be because of its small under-the-radar, mass.
Lou
http://sploid.gizmodo.com/stunning-image-of-the-solar-system-to-scale-1654879433
Omar Kardoudi
I don't know about you, but every time I'm reminded about the huge scale of the universe, I mentally re-evaluate my own life and my relationship with what is around me. This amazing illustration by
Roberto Ziche's
with
the Sun and the planets laying on the floor makes that comparison even more impressive.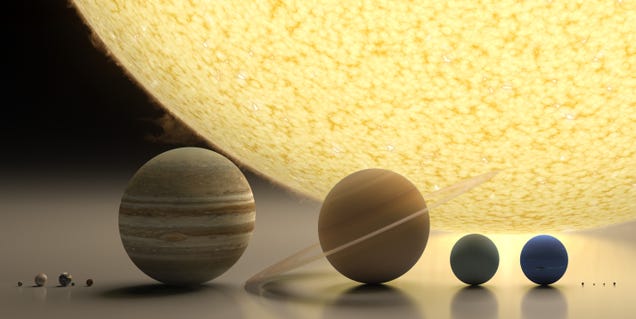 The Sun is, obviously, in the background. And in the foreground: Mercury, Venus, Earth and the Moon, Mars, Jupiter, Saturn, Uranus, Neptune and dwarf planets, Pluto, Haumea, Makemake, and Eris.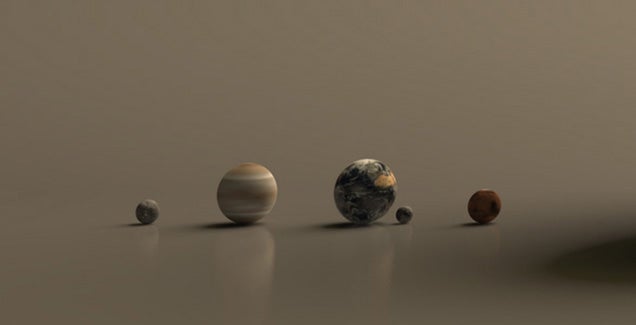 Roberto Ziche
is a San Francisco based, project oriented, professional artist with 20+ years of experience with world-leading companies.