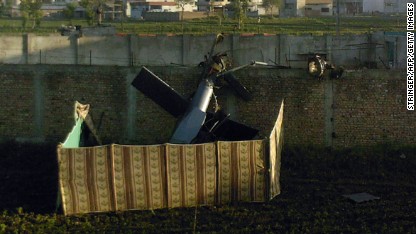 This book is seriously undermining the release of my book! Laughing but not out loud. My book will probably sell 50 copies in a year if that. My book will be released as fiction because it can't be proven.
The Seal book can't be proven either, since they got rid of the body without showing it to anyone, will sell millions in a week or two and be followed by a movie. The book is fabricated/fiction, but will come out as truth. LOL
Lou
http://news.blogs.cnn.com/2012/08/30/buzz-ramps-up-over-seals-bin-laden-book/?hpt=hp_c1
Like little kids with the latest Harry Potter sequel, Washington and the rest of the world will be eagerly thumbing through
"No Easy Day" when it hits bookshelves Tuesday
. The memoir of a Navy SEAL who helped
kill Osama bin Laden in May 2011
purports to tell the full story of how the globe's most-wanted terrorist met his end.
Mentions of the book's author spiked on Twitter on Thursday morning, as did the term "Navy SEAL book." About 4,500 mentions were made by mid-morning. The book was mentioned more than 8,000 times on August 22, when news broke of its release.
Carl Carver tweeted,
"This sort of thing is NOT healing relations in Middle East, predicted as the starting point of WWIII !"
"It seems like once a year since I graduated college I get super excited for a book release, this year No Easy Day by Mark Owen is that book,"
Drake Stahr tweeted
.
The
RangerUp fan page on Facebook
, a popular spot for military folks, had a range of comments.
One commenter said: "If the POTUS (President of the United States) hadn't spilled what he did I would say that the book should not have been written. Since he did blab and is having a movie made about it, I think it needs to be told, but in a way that does not compromise SEAL Team 6...Looking forward to the book."
"None of the details of that op should have ever been released, nor should any additional details be released," another poster wrote. "We DO NOT have a need to know. Period. Loose lips sink ships and get good men killed. And frankly, I'm tired of watching the body count rise."
the latest from Publisher's Weekly
.
Despite these numbers,
Spielberg won't be doing a movie
. But audiences wanting to see
bin Laden
get it on the big screen will get their wish around Christmas, when
"Hurt Locker"
director Kathryn Bigelow releases her take on the raid in
"Zero Dark Thirty."